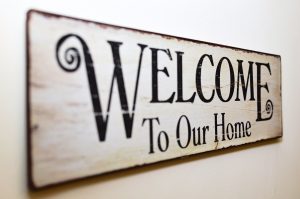 Aroma Gifts and Home Decor is the destination for the East Coast's finest candles and vintage décor. It is a small store nestled in between some Brooklyn brownstones, and the quaint shop brings visitors from all over the region. It has the widest selection of scented and unscented candles in-house, and it has ingenious holders for those candles. Additionally, this gift store has one-of-a-kind home decorations and gifts that have the special touch needed to make them special.
Decorating a home requires tasteful selection and homage to a theme. Aroma Gifts and Home Decor simplifies this process by stocking items that are shabby chic and vintage. These items fit in practically any home, and they add the feel of warmth and age.
Home décor items available:
Vintage signs
Figurines
Artificial foliage
Distressed furniture
Pillows
Throws
Lamps
Vases
Much, much more…
The East Coast's finest candle selection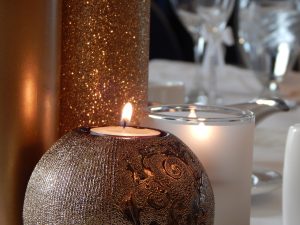 One of the biggest draws to Aroma Gifts and Home Decor is its huge candle selection. Sure, they have a Yankee Candle wall with the latest scents, but they also have designer candles.
Designer candles come in all types. There are led faux candles with real light effects, oil candles, and wax candles handcrafted in spectacular colors and designs. These candles are not simple aroma creators, they are visual masterpieces. The owner, Kelli Ho, has over ten years of experience making candles, and she develops her own scents and sculpts original shapes.
Aroma Gifts and Home Decor also carries a huge selection of candle holders.
Their candle holder selection includes:
Votive lights
Tea light sets
Menorahs
Hurricane lamps
Pedestals
Candle plates
Unique designs
Many people come to Aroma Gifts and Home Decor seeking a Pottery Barn look. It is a popular but canned look, and in the Brooklyn area, eventually everyone's home is filled with similar decorations or knock-offs from cheaper big-box stores.
This store allows people to add unique detail to their décor, and there is no risk of running into your candelabra at your neighbor's house because every piece is unique and crafted to be original.
There are so many items available at Aroma Gifts and Home Decor that they have regular visitors from patrons seeking to catch a glimpse of that favorite item that they missed so many times prior.
The owner of Aroma Gifts and Home Decor loves to hear feedback from her customers and visitors to her store. If you'd like to contact her, use this link. She looks forward to hearing from you!